Searching for 'vehicle wrap installers near me', we can help!
Vehicle wrapping is a powerful and cost effective form of advertising which your business can invest in.
If you're searching for 'vehicle wrap 
installers
 near me' look no further than Monarch Signs!
Vehicle wraps are a low-cost alternative to traditional forms of advertising, but they consistently prove to be one of the most successful ways to get noticed and make an impression. Whether you want to promote your brand or product, display slogans, or just liven up your vehicle – we're here to help.
Vehicle Wrapping Service
Our vehicle wrapping service helps your business stand out from the crowd and we can advise you on the best way to promote your business using your vehicles. We can design, manufacture, and apply all eye-catching vehicle wraps ourselves and guarantee a high quality, professional finish.
Unlike traditional paint jobs, vehicle wrapping is not permanent. Your vehicle can be removed from the vinyl at any time without leaving behind a scratch – allowing you the freedom to change your style with seasonal trends. With a huge variety of colours, pattens and finishes to choose from, the sky's the limit!
Contact Us
If you'd like to find out more about how Monarch Signs can help with your search for 'vehicle wrap installers near me' call 01603 301060 today or fill in our Contact Us form, and we'll be in touch to discuss your needs and provide you with a no obligation quote.
To help you decide if vehicle wrapping is right for you, we have included answers to our frequently asked questions below.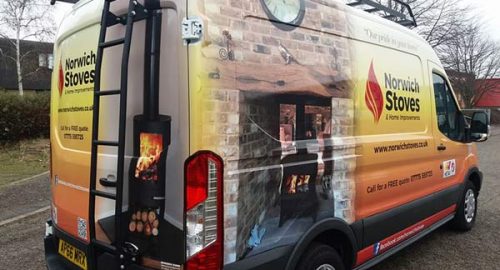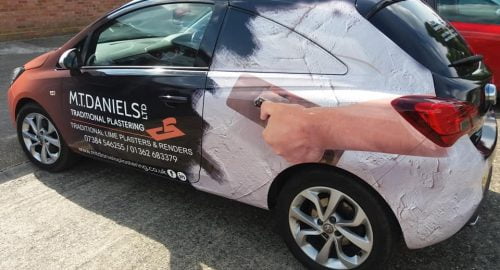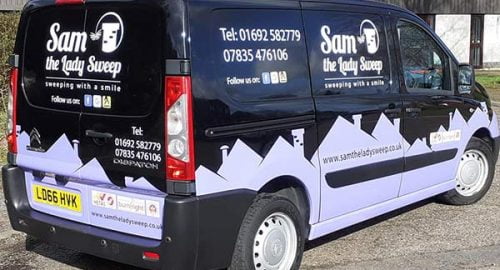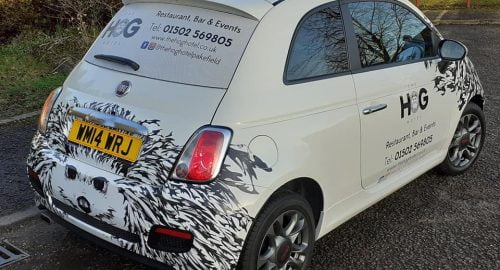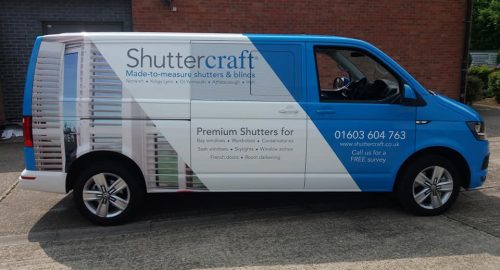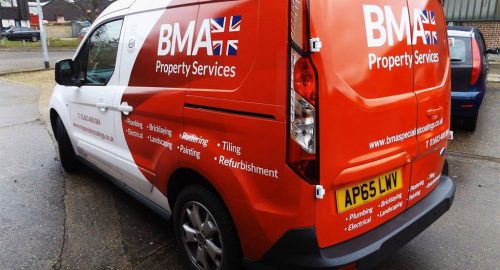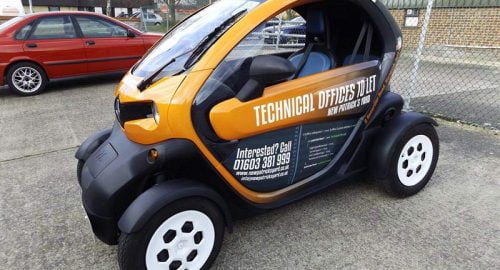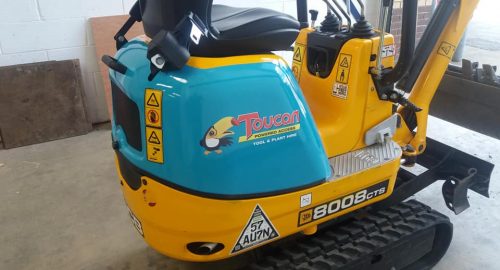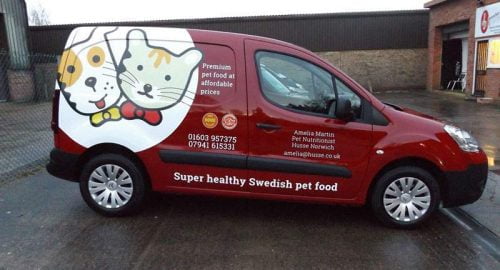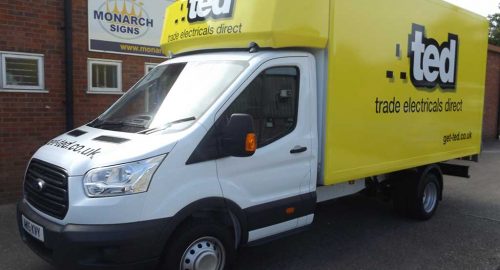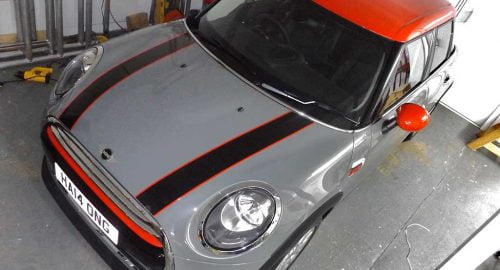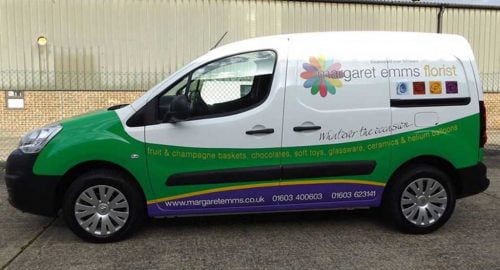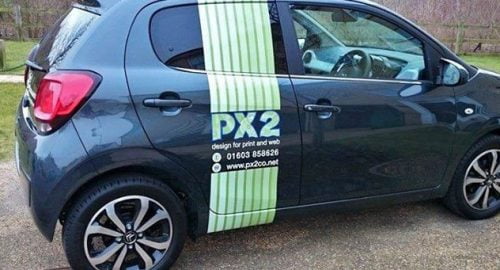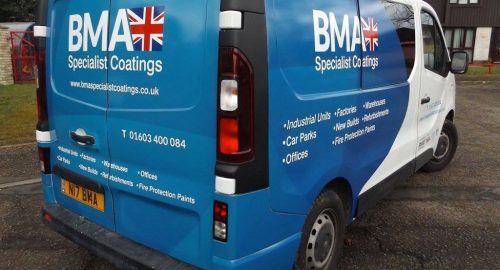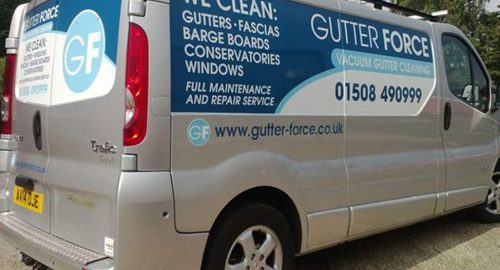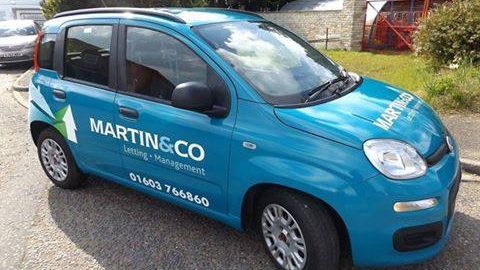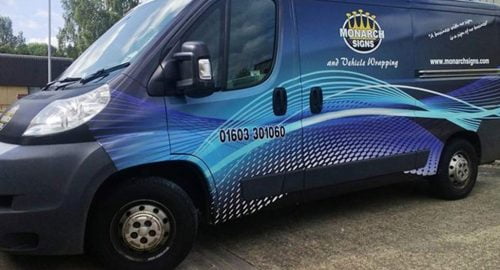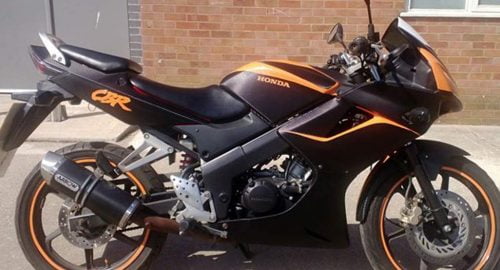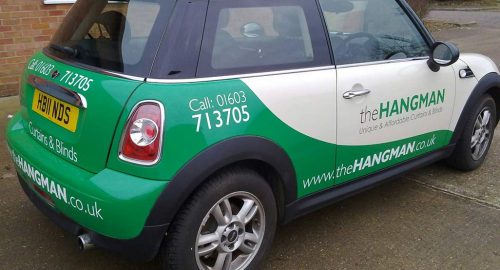 Frequently asked questions
How do I prepare my vehicle for wrapping?
When you purchase a vinyl vehicle wrap from Monarch Signs, we recommend you get car detailing/cleaning done ahead of installation. This way, your car is guaranteed to be in excellent condition, free of dirt and before getting the wrap applied. To apply vinyl wrapping to a car, the surface has to be as smooth and as clean as possible. Otherwise, the vinyl won't adhere correctly, and imperfections will show beneath it.
Can I use an automatic car wash after my vehicle is wrapped?
In the same way that you wouldn't want to wash your car with dish liquid, you shouldn't use an automatic car wash to clean a wrapped car. The chlorine in the wash can damage vinyl wrap details as well as paint. In addition, you should avoid washing it by hand with a power or pressure washer. This could cause the wrap details to become damaged or start peeling away. After you hand-clean the car wrap, dry it off thoroughly, but don't leave it in direct sunlight, since high temperatures can also cause damage to the material.
How long will the vehicle wrap last?
A car wrap is a good investment that is made to last. When installed properly and diligently maintained, it can last for about 7 years. Typically, customers start to notice a difference in quality near the 4 – 5 year mark.
Can you remove an existing wrap?
Vehicle wrapping is an excellent alternative to painting and affords the flexibility of changing your car's look constantly. If you decide to sell your car, or just want to try a different look, the wrap can be removed. However, the removal of vinyl wrap can go one or two ways depending on the previous maintenance – so please make sure to look after your car carefully.
So, look no further for 'vehicle wrap installers near me' than Monarch Signs, where you'll be guaranteed a professional, high quality finish with excellent, knowledgeable service.
Please call us on 01603 301060 or fill in the Contact Us form and we'll be in touch to discuss your needs and provide you with a no obligation quote.
At Monarch Signs we also produce:
"A business with no sign, is a sign of no business!"